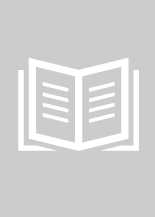 Print
---
Item Details
Searching for more content…
"Featuring essays by leading writers on American photography, this catalogue brings together Garry Winogrand's most iconic images with newly printed photographs from his archive of early and late work, revealing the full sweep of his exceptional career"-- "Widely regarded as one of the most important photographers of the 20th century, Garry Winogrand (1928-1984) did much of his best-known work in Manhattan during the 1960s, becoming an epic chronicler of that tumultuous decade. But Winogrand was also an avid traveler and roamed extensively around the United States, bringing exquisite work out of nearly every region of the country.This landmark retrospective catalogue looks at the full sweep of Winogrand's exceptional career. Drawing from his enormous output, which at the time of his death included thousands of rolls of undeveloped film and unpublished contact sheets, the book will serve as the most substantial compendium of Winogrand's work to date. Lavishly illustrated with both iconic images and photographs that have never been seen before now, and featuring essays by leading scholars of American photography, Garry Winogrand presents a vivid portrait of an artist who unflinchingly captured America's swings between optimism and upheaval in the postwar era"--
Publisher:
San Francisco :, San Francisco Museum of Modern Art in association with Yale University Press,, [2013]
Characteristics:
463 pages :,illustrations, portraits ;,30 cm
Notes:
Catalog of an exhibition held at San Francisco Museum of Modern Art, March 9-June 2, 2013; the National Gallery of Art, Washington, D.C., March 2-June 8, 2014; Metropolitan Museum of Art, New York, June 27-September 21, 2014; Musee du jeu de paume, Paris, October 14, 2014-January 25, 2015 and Fundacion MAPFRE, Madrid, March 3-May 10, 2015
"Garry Winogrand is organized by the San Francisco Museum of Modern Art and the National Gallery of Art, Washington."

Contents:
Introduction / Leo Rubinfien, Erin O'Toole, and Sarah Greenough
Garry Winogrand's republic / Leo Rubinfien
Plates with short essays / Leo Rubinfien and Erin O'Toole. Down from the Bronx ; A student of America ; Boom and bust.
The mystery of the visible: Garry Winogrand and postwar American photography / Sarah Greenough
In the city / Tod Papageorge
Considering winogrand now / Sandra S. Phillips
How much freedom can you stand? Garry Winogrand and the problem of posthumous editing / Erin O'Toole
Chronology and selected exhibitions / Susan Kismaric
Summary:
"Featuring essays by leading writers on American photography, this catalogue brings together Garry Winogrand's most iconic images with newly printed photographs from his archive of early and late work, revealing the full sweep of his exceptional career"--
"Widely regarded as one of the most important photographers of the 20th century, Garry Winogrand (1928-1984) did much of his best-known work in Manhattan during the 1960s, becoming an epic chronicler of that tumultuous decade. But Winogrand was also an avid traveler and roamed extensively around the United States, bringing exquisite work out of nearly every region of the country.This landmark retrospective catalogue looks at the full sweep of Winogrand's exceptional career. Drawing from his enormous output, which at the time of his death included thousands of rolls of undeveloped film and unpublished contact sheets, the book will serve as the most substantial compendium of Winogrand's work to date. Lavishly illustrated with both iconic images and photographs that have never been seen before now, and featuring essays by leading scholars of American photography, Garry Winogrand presents a vivid portrait of an artist who unflinchingly captured America's swings between optimism and upheaval in the postwar era"--

ISBN:
0918471907
9780918471901
0300191774
9780300191776

Statement of Responsibility:
edited by Leo Rubinfien ; with contributions by Sarah Greenough, Susan Kismaric, Erin O'Toole, Tod Papageorge, and Sandra S. Phillips
Bibliography:
Includes bibliographical references and index
Subject Headings:
PHOTOGRAPHY / History PHOTOGRAPHY / Collections, Catalogs, Exhibitions / General PHOTOGRAPHY / Individual Photographers / Monographs Winogrand, Garry, 1928-1984 Exhibitions
Topical Term:
PHOTOGRAPHY History
PHOTOGRAPHY Collections, Catalogs, Exhibitions General
PHOTOGRAPHY Individual Photographers Monographs

MARC Display&raquo
Find it at SCCLD

Loading...